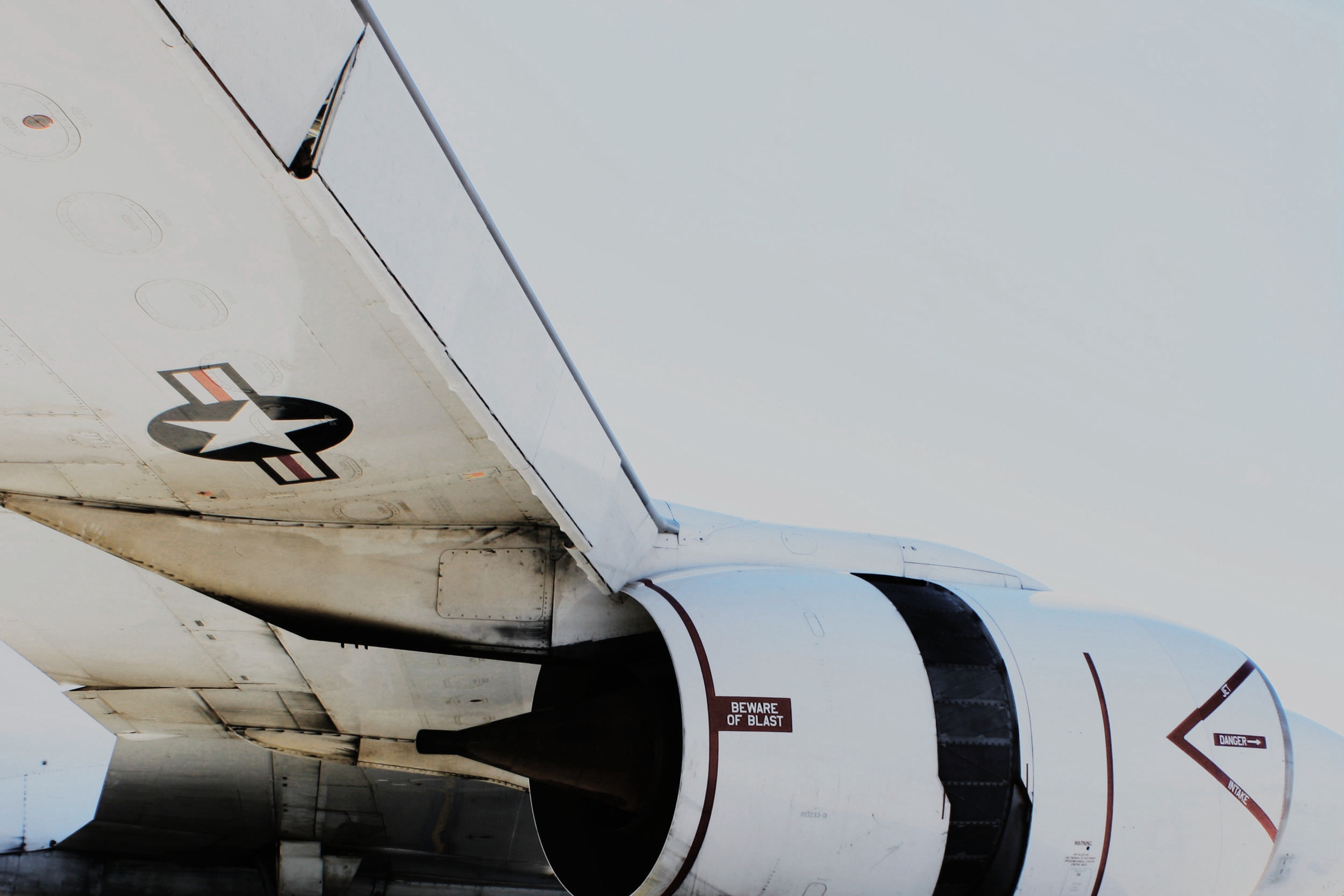 Apply for the Ian Helms Award for Social Entrepreneurship
Ian Helms Award for Social Entrepreneurship
The Ian Helms Award for Social Entrepreneurship aims to assist local philanthropic organizations with creative and inspiring projects to increase self-sustainability while also providing a strong social return.
Recognizing that small nonprofits are often constrained by the lack of capital and support, the primary objective of the Ian Helms Award is to help already-active small organizations to establish or grow a source of regular revenue that will both help secure the sustainability of the organization while also providing employment, education, or support to those in need.
As program-related investments (PRIs) have great potential but are still relatively unknown and under-utilized, this program will also help expand awareness of this funding vehicle within the broader philanthropic community.
About Ian Helms
Capt. Ian K Helms, USAF, grew up moving around for his father's Air Force career. He graduated in 2008 from the U.S. Air Force Academy, CO where he served as the Fall 2007 Cadet Wing Commander. Upon graduation, Ian attended Exeter College, Oxford University as a recipient of the Holaday Scholarship, a Dakota Foundation program supporting graduate education. After Oxford, Ian flew the B-1 bomber in combat supporting the Global War on Terror. Ian passed away from cancer in March 2016 and is survived by his wife Alexandra, his parents, and brothers. In honor of Ian's tremendous record of leadership and devotion to serving his community, the Dakota Foundation is honored to sponsor this award bearing his name.
Description of the award program
The program consists of three phases, subject to review at each stage, characterized by a reciprocal agreement between the Dakota Foundation and the beneficiary:
First, the Dakota Foundation will provide an initial grant that the beneficiary will use as upfront capital to help establish or expand a source of revenue.

If feasible, once the initial phase has been realized, the Dakota Foundation will expect to consider a program-related investment (PRI) to consolidate the long-term stability and success of the new or expanded revenue stream.

In the spirit of philanthropy and community, in subsequent years the beneficiary will agree to share expertise and knowledge gained on an informal basis with future recipients of the Ian Helms Award who may benefit from such mentorship.

Progression to each phase will depend upon feasibility as determined by The Dakota Foundation in consultation with the beneficiary.
Award amounts
The amount of the initial grant and any subsequent PRI will depend on the specific details of the proposal, not to exceed $100,000. Depending on the availability of resources and the suitability of proposals received, The Dakota Foundation may choose not to bestow the Ian Helms Award in a given year.
Grant guidelines and eligibility
Before submitting an application, please review The Dakota Foundation's application guidelines. While there are no geographic specifications, we encourage proposals from areas where the Dakota Foundation board members are active (primarily North Dakota, Colorado, New Mexico, North Carolina and Texas), both to foster relationships as well as to facilitate communication and oversight.
Application and deadline
Interested and eligible program leaders may submit a proposal via the button below. The application requests some information about your organization and project leader, a brief but specific description of the intended project and justification for the funds requested, the intended social impact, and plans for the effective utilization and consolidation of any future revenues achieved. To be considered for our 2020 award cycle, proposals must be submitted by April 15th, 2020.
+ 2018: Community Violence Intervention Center
The 2018 recipient of the Ian Helms Award for Social Entrepreneurship is the Community Violence Intervention Center (CVIC) in Grand Forks, ND. For over 38 years, the CVIC has worked to create violence-free families and communities by building coalitions, raising awareness, generating new ideas, and raising the resources necessary to improve lives and halt entrenched cycles of violence. The 2018 Ian Helms Award consists of a grant of $50,000 in 2018, with the option for a $50,000 PRI in 2019. The funds will be used to create a new software package that will drastically reduce the amount of labor-hours necessary for the proper compilation and organization of data, thereby saving money and greatly facilitating the work of the CVIC's front line of counselors, educators, and treatment professionals. If successful, the software might be licensed out to other organizations and governmental partners, thereby securing revenues for the CVIC and promoting efficiency elsewhere in a model of social entrepreneurship.
+ 2017: Discover Goodwill - Things Forgotten But Not Gone
Things Forgotten But Not Gone is a nonprofit division of Discover Goodwill of Southern and Western Colorado. It is a personalized, white-glove service that helps seniors and their families prepare for the next stage of their lives by assisting with downsizing and decluttering and, if needed, by providing affordable and much-needed packing and moving services, house cleaning, and estate sale management. The employees of Things Forgotten But Not Gone are trainees of Discover Goodwill, and their services help raise funds to support Discover Goodwill's other operations in the community. In 2017, Things Forgotten But Not Gone received $100,000 as the first recipient of The Dakota Foundation's annual Ian Helms Award for Social Entrepreneurship. $25,000 was in the form of a grant for startup costs and $75,000 was a PRI to provide working capital for the operation.